Guest edited by Dr Bernard G. Jaar and Dr Justin Echouffo Tcheugui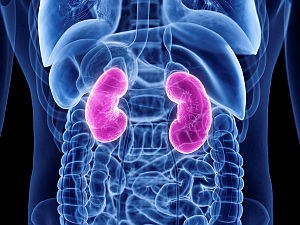 Chronic kidney disease is a common complication of diabetes (both type 1 and type 2), affecting at least 30% of diabetic individuals. Furthermore, chronic kidney disease is a strong risk factor for many adverse outcomes, especially cardiovascular disorders and mortality, and particularly among diabetic patients. Diabetes kidney disease is a complex condition, and there is a need to have a clinical practice that reflects the advances in our understanding of the pathophysiology, etiology, screening/prevention, and treatment of the condition. Our clinical practice and future research efforts would greatly benefit from an endeavor to summarize the many recent advances in the field. In this collection, BMC Medicine will present a series of papers that highlights the complexity of diabetes kidney disease, and chart a path forward for investigating and more effectively managing the condition.
We are seeking submissions of original research articles on diabetes kidney disease, presenting novel, impactful advances into one or more of the following, but not limited to:
The burden of the condition and its related risk factors across countries and populations, including different ethnic groups
Recent developments in our understanding of the pathophysiology of diabetes kidney disease
Advances in the therapies used to address diabetes kidney disease, including investigational drugs
The approaches to effective early detection and/or prevention of diabetes kidney disease both in the clinical setting and at the population level
The impact of technological development in the management of glycaemia
The current state of transplant therapy for diabetes kidney disease, and future perspectives
We welcome direct submission of original research within the article collection's scope. Please submit directly to BMC Medicine, indicating in your cover letter that you are targeting this collection. Alternatively, you can email a pre-submission query to the editorial team at bmcmedicineeditorial@biomedcentral.com. The collection will remain open and accept submissions until June 2022.
Guest Editors provided guidance on the scope of this collection and advised on commissioned content. However, they are not involved in editorial decision-making on papers submitted to this collection. All final editorial decisions are with the Editor-in-Chief, Dr. Lin Lee.​