Edited by:
Myron Anthony Godinho: The University of Sydney, Australia
Submission Status: Open | Submission Deadline: 1 February 2024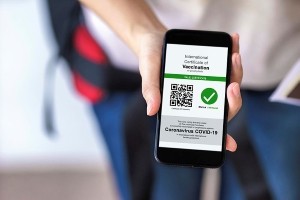 Archives of Public Health is calling for submissions to our Collection on Digital vaccine certificates at the future of public health.
Vaccine certificates for meningitis and polio are widely used, and vaccine passports for yellow fever are required for travel to certain countries.
Physical certificates are widely accepted, whereas digital certificates have created unease but represent an opportunity to further develop digital public health, representing faster capacity to implement measures and to reach out for a larger amount of the population.
We invite research and commentaries on the current debate related to vaccine certification, certification technologies, access to vaccines and inequalities between communities, as well as proposed and in effect policies.
Image credit: © kokliang1981 / stock.adobe.com