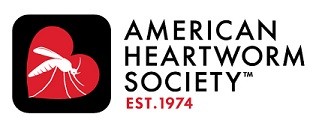 Editor:
Filipe Dantas-Torres: Fundação Oswaldo Cruz, Brazil
This collection published in Parasites & Vectors comprises papers submitted in relation to the 2022 Triennial Symposium of the American Heartworm Society, New Orleans, United States, 8th – 11th September 2022.
The article processing charges (APC) for the articles in this series were funded by the American Heartworm Society. All articles in this series have undergone the journal's standard peer-review process overseen by the Editors and are subject to all of the journal's standard policies, and each article can also be found individually in the journal. The peer review of any submissions for which the Editors have competing interests was handled by another Editorial Board Member who has no competing interests.