Guest edited by: Prof Giacomo Caio, Prof Giovanni Barbara, Prof Roberto De Giorgio, Prof Vincenzo Stanghellini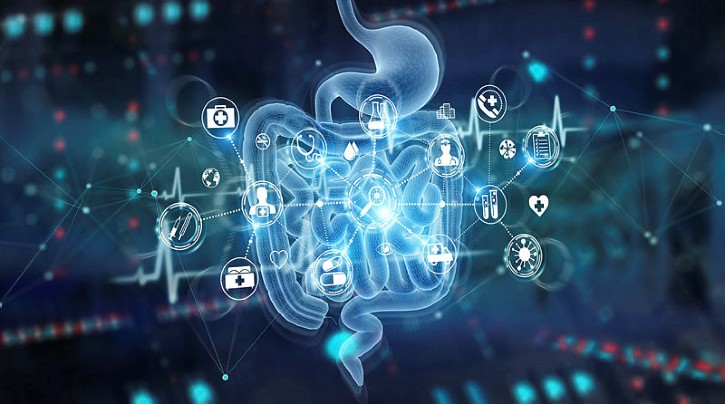 Irritable bowel syndrome (IBS) is a prototype functional bowel disorder affecting about 11% of the global population. IBS is a chronic disorder, characterized by a variety of disabling symptoms and associated manifestations, which significantly diminish quality of life in patients. Given the still limited clinically relevant data about its pathophysiology, IBS has a strong therapeutic unmet need affecting clinical practice of physicians in most countries
IBS symptoms can be triggered by multiple mechanisms, including altered gut-brain axis cross-talk, stress, enteric nerve-immune system interactions, previous gastrointestinal infections, sensory-motor abnormalities, and a variety of luminal factors such as dietary factors, altered epithelial barrier and gut microbiota changes (i.e. 'dysbiosis').
Deciphering the complexity is a fundamental step to better manage and treat patients with IBS. In this collection, BMC Medicine will include articles providing a clinically relevant view of the most recent findings on this multifaceted condition.
We are particularly interested in the following topics:
Food and IBS
New therapies and advances
In search of biomarkers: new diagnostic tests
The microbiota in IBS
Pathophysiological mechanisms
The clinical conundrum: Overlapping functional syndromes
IBS and most commonly associated extraintestinal manifestations
We are principally interested in contributions that can be readily understood by a broad audience, with implications not only for researchers, but also clinical practitioners, policy makers, and public health.
We welcome direct submission of original research within the article collection's scope. Please submit directly to BMC Medicine, indicating in your cover letter that you are targeting this collection. Alternatively, you can email a pre-submission query to the editorial team at bmcmedicineeditorial@biomedcentral.com. The collection will remain open and accept submissions for one year after launch.
References:
https://www.mayoclinic.org/diseases-conditions/irritable-bowel-syndrome/symptoms-causes/syc-20360016

.

Accessed 15 March 2021
Canavan C, West J, Card T. The epidemiology of irritable bowel syndrome. Clin Epidemiol. 2014 Feb 4;6:71-80. doi: 10.2147/CLEP.S40245. Accessed 15 March 2021
Guest Editors provided guidance on the scope of this collection and advised on commissioned content. However, they are not involved in editorial decision-making on papers submitted to this collection. All final editorial decisions are with the Editor-in-Chief, Dr. Lin Lee.