Portal of INRAE journals published by Springer Nature
INRAE, the French National Research Institute for Agriculture, Food and Environment, is a major actor of research and innovation. The institute is one of the world's leading research organisations in agricultural and food sciences, plant and animal sciences, and is ranked 11th worldwide in ecology-environment. INRAE employs a community of 12,000 people, with 268 research, service and experimental units located in 18 regional centers throughout France.

A new portal for the INRAE Research Journals on the BMC platform
It is our great pleasure to open this new portal within the BMC platform, (part of Springer Nature) dedicated to six international research journals published on behalf of INRAE (Institut National de Recherche pour l'Agriculture, l'Alimentation et l'Environnement). This portal is an expression of an active cooperation over the last decade between INRAE, Springer and BMC, who publishes the six journals on behalf of INRAE. Publication has been, and continues, under a full Open Access model (with BMC) and a hybrid model (with Springer).

News - Viewpoint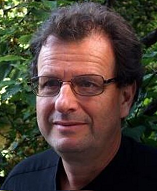 by Erwin Dreyer, Chief Editor of Annals of Forest Science
Nancy, 2022.



Journal Highlights

Click here for the Featured INRAE Journal Articles.
Please click on the tabs in this section for links to the submission system and to view the details of the journal's open collections.