Springer Nature is participating in a pilot of NISO/STM's Working Group on Peer Review Taxonomy.
The National Information Standards Organization (NISO) and STM, the International Association of Scientific, Technical and Medical Publishers have recognized a need to identify and standardize definitions and terminology in peer review practices in order to help align nomenclature as more publishers use open peer review models.
A peer review taxonomy that is used across publishers will help make the peer review process for articles and journals more transparent, and will enable the community to better assess and compare peer review practices between different journals.
The following table summarises the current version of the peer review taxonomy: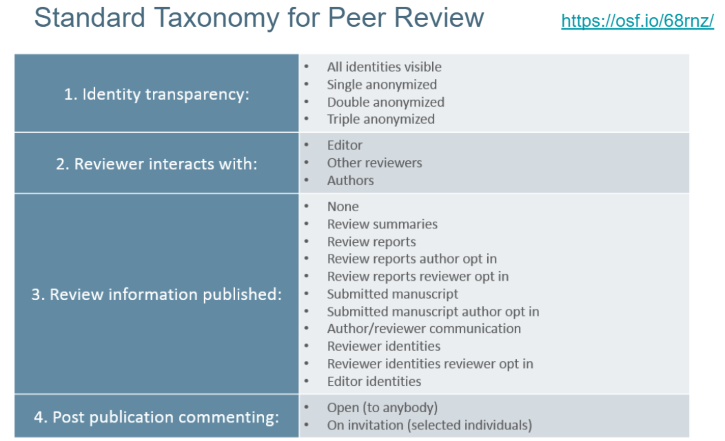 The full taxonomy is described in detail here.
We would welcome feedback on the Peer Review Taxonomy Pilot. Please can you take the time to complete this short survey.